As a major player in the treatment of high-performance plastic materials, DEMGY is a specialist in the turning and screw-machining of high-performance plastics. This technical process is one of the processes we master to manufacture your parts according to your needs.

Plastic turning: what exactly does it involve?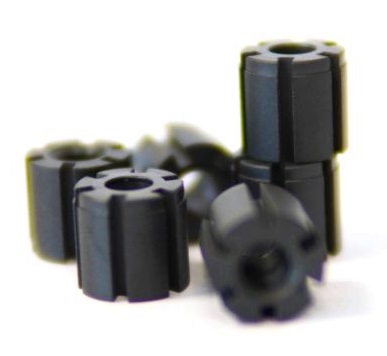 A machining process by chip removal, technical turning is mainly intended for plastic parts with a rotation axis. It consists of rotating the raw material using a chuck. A turret equipped with a cutting tool then removes the excess material according to the dimensions required for the parts. We specialize in the following plastic turning operations:
PCTFE/PTFCE, FEP... for cryogenic temperature resistant, leak proof and high mechanical performance components,
PEEK, PFA, PPS, POLYIMIDES... for parts resistant to very high temperatures and exceptional mechanical, electrical and chemical performance,
PTFE, PVDF... for components intended for use in an environment subjected to chemicals.
DEMGY: for a complete service offer for the transformation of engineering plastics
As a true expert in the processing of high-performance plastic materials, DEMGY masters many transformation and machining processes in addition to plastic turning. We also handle plastic milling, compression molding, creep and PCTFE/PTFCE extrusion. You can consult the page dedicated to each of these processes for more information on our expertise.