DEMGY is today the preferred partner for the machining of high performance plastic materials for aerospace and industrial applications.. Among the processes we master, we offer our customers high performance plastic milling.

Plastic milling: one of DEMGY's specialties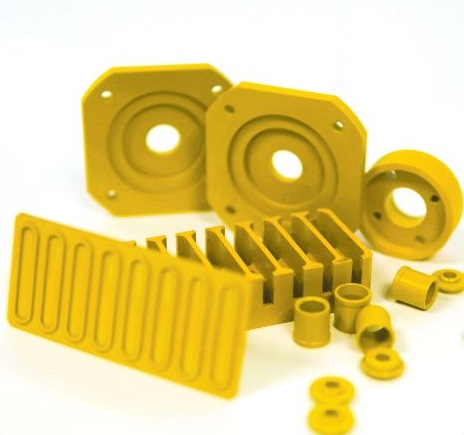 DEMGY masters several machining processes to manufacture the most complex components you need. In particular, we use milling to work on parts that do not have an axis of rotation. This technique allows us to remove material using a rotating cutting tool, such as a milling cutter or a drill. To do this, the blank is held on a fixture or in a vise on a milling machine table. The cutting tool then removes the excess material to give the part the dimensions requested by the customer.
As a true expert in plastic milling, we are able to produce very complex multi-axis parts, particularly for the space industry.
Plastic milling can be applied to all kinds of high performance plastic materials. You can entrust us with the milling of PCTFE, PTFE, PFA, PVDF, Polyimide, PEI, PES, PSU, ETFE, PES, PEEK, PA, POM, PAI and PPS.
DEMGY: the specialist in high performance plastic processing
DEMGY's expertise and know-how do not stop at plastic milling. Discover also among our processes: compression molding, PCTFE/PTFCE extrusion and plastic turning. You will find in this category pages dedicated to each of these processes for more details. You will discover all our machining and plastic transformation techniques.