DEMGY SPN was born from the merger between the DEMGY group and the Société des Plastiques Nobles. A real springboard for development, this transformation opens the doors to new technological synergies and allows DEMGY SPN to consolidate its leading position in the market for high-performance sealing solutions. Many sectors will now benefit from the expertise of DEMGY SPN. Among other sectors, we will focus on hydrogen and cryogenics.
It was in 1938 that the Ulmer company was born. Created by aeronautical engineer Louis Ulmer, it focuses on two main areas:
The aeronautical sector. We manufacture runway marking elements and fighter pilot masks.
The transformation of natural or filled fluorinated resins. These include PTFE, PFA, PTFCE, PVDF, ETFE and FEP.
In 1970, the two activities were separated and are taken over by two companies, including the Société des Plastiques Nobles, which today becomes DEMGY SPN.
DEMGY SPN is a company specializing in the transformation of high-performance engineering plastics such as PEEK, POLYIMIDES, PEK, PSU, PAI, PEI, PPS, PAEK, PES, etc.
Thanks to their extraordinary physico-chemical properties, these engineering plastics can be used perfectly in cutting-edge sectors such as chemical engineering, the medical sector, aerospace and cryogenics.
In Europe, the DEMGY SPN company becomes the leader of the transformation and machining of PTFCE, which is also known by other terms: Neoflon®, KEL-F® Voltalef® and PCTFE. This high performance plastic material guarantees sealing at cryogenic temperatures.
At DEMGY SPN, we strive to become the leader in the field of manufacturing plastics intended for use in extreme and difficult conditions: explosive gases, humidity, high temperatures, cryogenics, corrosive chemicals.
Our values
Development and innovation
Listening and availability
Reactivity and punctuality
Quality and customer satisfaction
Our charter and our commitments
DEMGY SPN is a corporate citizen, responsible and committed with and to all players in the sector, whether they are our partners, our suppliers and of course our customers.
Conflict Minerals Policy Statement
DEMGY SPN undertakes to register its substances or components in tonnages greater than one tonne per year, in accordance with European regulations. DEMGY SPN certifies that the concentration of substances identified as Substances of Very High Concern (SVHC) in its products is less than 0.1%. SVHCs are listed in the "REACH Candidate list".
Reach Certificate
In accordance with article 1502 of the Dodd-Frank law (Wall Street Reform and Consumer Protection Act), DEMGY SPN undertakes not to use during its production process, minerals from conflict zones and representing a source significant funding for rebel groups.
Quality
Quality is at the heart of our concerns. Moreover, at DEMGY SPN, the entire team works to offer you the best. We carefully control our components throughout the production chain. We ensure that the products delivered to you meet the specifications and requirements indicated in the specifications. This culture of product quality is one of the springboards that make DEMGY SPN today one of the most influential companies in the transformation of critical components suitable for many cutting-edge sectors.
DEMGY SPN has benefited for years from EN 9100 and ISO 9001 certification in order to better meet the requirements of our customers, particularly those in the industrial and aeronautical sectors.
Research and development
DEMGY SPN was one of the first companies to transform and machine Teflon® (PTFE) for the manufacture of fighter pilot masks. Today, we continue to innovate to improve the transformation process for fluoroplastics and all high performance polymers. Thanks to our research in recent years, we have developed new processes for the transformation of engineering plastics.
Among these processes, we can distinguish:
The molding of plyimides and other high performance plastic materials.
Extrusion of PCTFE.
A CAM, etc.
At DEMGY SPN, we have adapted to the changes brought about by digitalization and the 4.0 transformation of the industry. Thus, we joined the SPACE - Performance Industrielle 2 program of GIFAS. Thanks to this program, we have considerably improved our industrial performance in just a few months. We have also discovered new areas of development that we will explore over the next few years. In addition, DEMGY SPN has been actively participating in GIFAS' "Industry of the Future" program since 2021.
Classification of high performance plastics
Our materials are intended to be used:
At very high temperatures: in addition to a much lower density than that of metals, these materials benefit from high electrical, chemical and mechanical performance.
At very low, even cryogenic temperatures: in addition to guaranteeing tightness, they benefit from low gas permeability and excellent mechanical performance. These materials are notably Voltalef®, Neoflon®, PTFCE, PCTFE and KEL-F®.
In addition, some high-performance plastic materials appeal for their ability to resist chemical attacks such as those caused by acid and basic solutions. This is particularly the case for PTFE, PFA and PVDF.
We help you find the plastic material that meets your needs!
We provide you with our interactive pyramid and our search engine.
Our references
If DEMGY SPN is successful today, it is largely thanks to the relationship of trust that we have maintained with our customers for more than 80 years. Every day, we strive to offer you complete satisfaction, because we always focus on customer satisfaction. We are doing everything we can to improve our performance and meet new challenges.
To build itself, our company has mainly relied on French industrial customers. We then gradually developed throughout Europe. Today, we are present all over the world. DEMGY SPN aims to become the first trusted partner of local and international manufacturers in the transformation of high performance plastics for critical applications.
They trust our expertise:
The DEMGY SPN company is part of the GIFAS or Groupement des Industries Françaises Aeronautiques et Spatial. We are winners of the PM-UP program for the Île-de-France region in 2020. This is a specific program to support growing companies in their commercial and industrial development.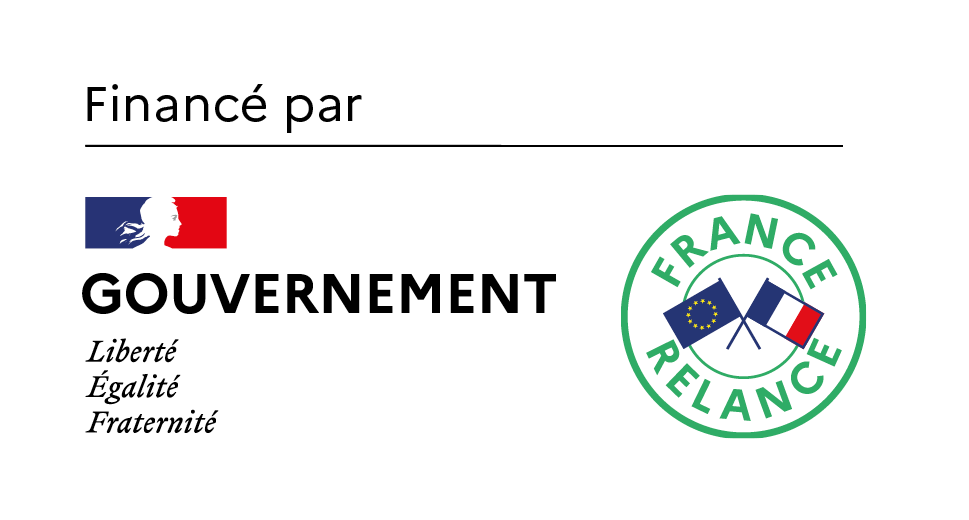 DEMGY SPN, with its "AMI-AERO" project, has emerged as the winner of the call for projects aimed at supporting investments in the aerospace industry. This project, funded by the government as part of the recovery plan, has enabled the diversification of site activities, primarily through the acquisition of new equipment and the reduction of material consumption through mold modernization.