Alkard®, the microwave absorbent
The Microwave Absorbent Alkard® is used to allow a radio wave receiver

carrying data to capture exactly the right waves. Today, DEMGY provides the Alkard® for applications in the field of Defense, knowing that they can equally be relevant for other sectors of activity.
For more than 40 years, the Group has been active in the field of dielectric and microwave absorbers materials to meet the complex demands of the most important European customers in this sector. Since 1999, we have developed in addition, a real expertise in the resolution of electromagnetic compatibility problems.
What applications for ALKARD® absorbents?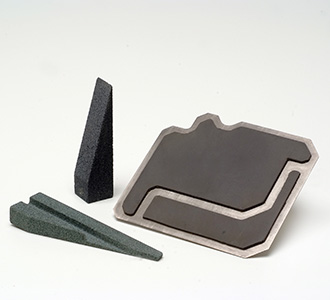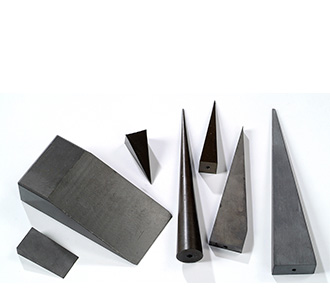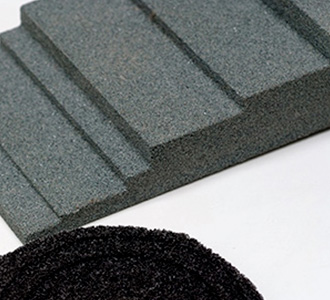 Our range finds its applications as well in:
Waveguide: a waveguide is a physical system that is used to guide electromagnetic waves or acoustic waves, keeping them confined to a particular environment for a certain distance.
Coaxial cable: The coaxial cable or coaxial line is an asymmetrical transmission line or link, used at high frequencies, consisting of a cable with two conductors.The central core, which may be single-stranded or multi-stranded (in copper or silver-plated copper, or even copper-plated steel), is surrounded by a dielectric material (insulator). The dielectric is surrounded by a conductive braid (or rolled aluminum foil), then an insulating and protective sheath.
Free space.
Raw presentation of absorbents (all types of Alkards®).
Board 400x400 mm or 300x300 thickness 1 to 6 mm (available on stock).
Rounds from 5 to 40 mm in diameter and 1m long.
All other shapes molded or machined.
All blocks on request.
Optimized control
All our products are electrically controlled before delivery. Customization of microwave measurements (low level and power).
In production: All those presented on the sheets for download are standard and regularly checked on absorbents and fillers.
In study: realization for our customers of all new loads or absorbers with protocols of measurements.