PAI Torlon®, the optimal thermoplastic with high physical and mechanical stresses
Torlon® (PAI) is the most efficient thermoplastic, heat-transformable. It is used in parts for aeronautics, noted for its resistance to wear and corrosion under high thermal conditions.
Torlon® PAI is a polyamide-imide which combines the outstanding performance of thermosetting polyimides with the advantage of thermoplastic melting.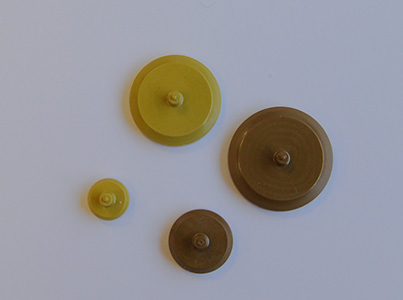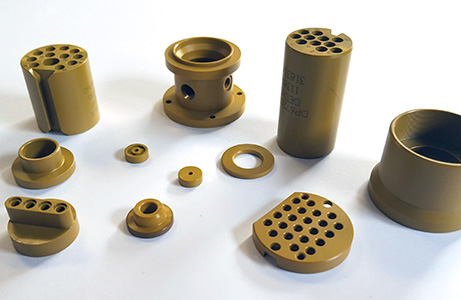 Torlon® PAI has higher compressive and impact strength than most advanced plastics. High creep resistance and extremely low linear thermal expansion coefficient (CLTE) ensure excellent dimensional stability. Torlon® PAI parts operate under conditions that are generally considered too severe for other thermoplastics.
Torlon® PAI wear-resistant grades offer unparalleled performance in dry and wet environments.
High strength grades retain their hardness, high strength and high stiffness up to 275 ° C (525 ° F). Its broad chemical resistance includes strong acids and most organic materials.
Comparison of different grades of Torlon® PAI (SOLVAY reference: https://www.solvay.com/en/brands/torlon-pai)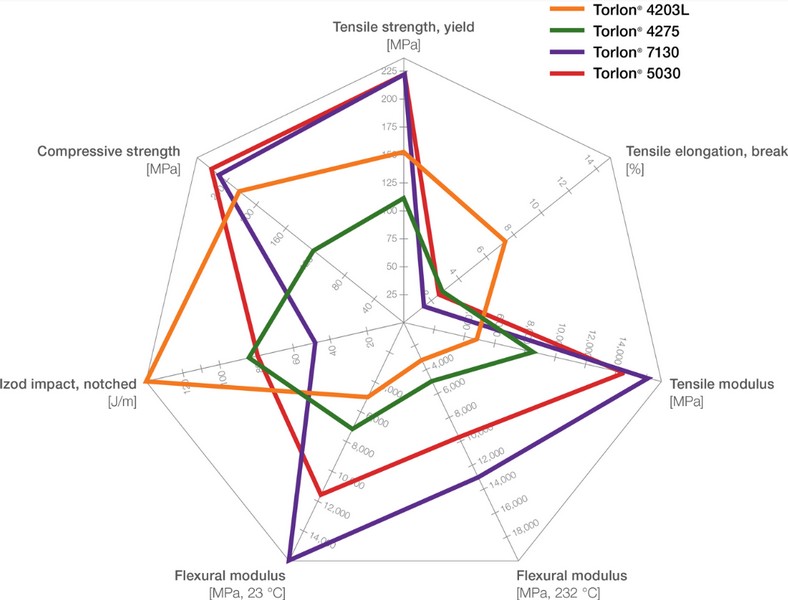 Wear resistance at high temperature
Torlon® PAI anti-wear properties offer an excellent combination of mechanical and tribological properties. This combines with excellent chemical resistance and high thermal stability to successfully replace metal in high temperature friction and wear applications, even when moisture is marginal or non-existent. Specially formulated grades can operate in humid environments with exceptionally high pressures and speeds (PV).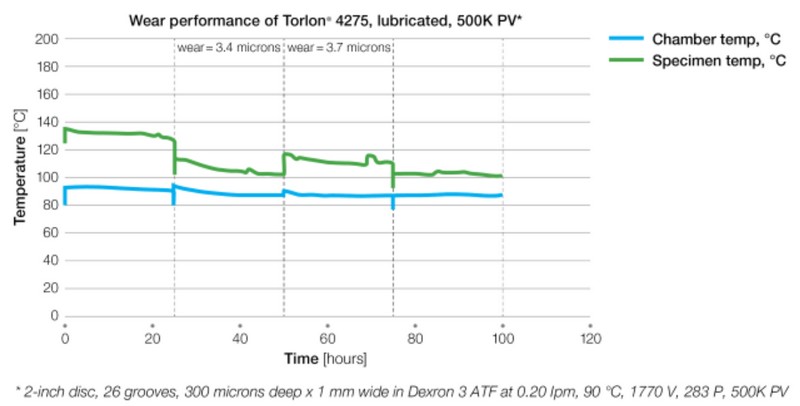 (SOLVAY reference: https://www.solvay.com/en/brands/torlon-pai)