Thermoplastic Composites and Stamping
Thermoplastic COMPOSITES - FORMING, RTM (Resin Transfer Molding) & SMC (Sheet Molding Compound), STAMPING
The stamping of thermoplastic composites makes it possible to control the industrialization of these innovative materials with high-end technical characteristics while controlling manufacturing time and costs.
The formatting of these complex parts requires control of the transformation process, heating, pressing and cooling.
To be implemented, the thermoplastic resin is heated to high temperature and undergoes a controlled rate cooling to obtain the appropriate crystal structure and determining the mechanical properties of the composite material part. The most common manufacturing processes are thermoplastic injection or stamping (shaped in a hot press).
For the automotive and aerospace industries, the main qualities of thermoplastic composite materials are the stability at ambient temperature, the production of complex parts, very shortened manufacturing times and especially recyclability.
Our productive devices:
5 compression presses from 80T to 500T
1 hot forming pilot line with a 300 tonne press that can use the induction heating processes of the molds: RocTool license.
1 robotic stamping cell 55T
1 automated overmolding line 150T
1 RTM machine - 10 bar - 250 ° C
6 Induction generators up to 300KW
2 Linear transitional furnaces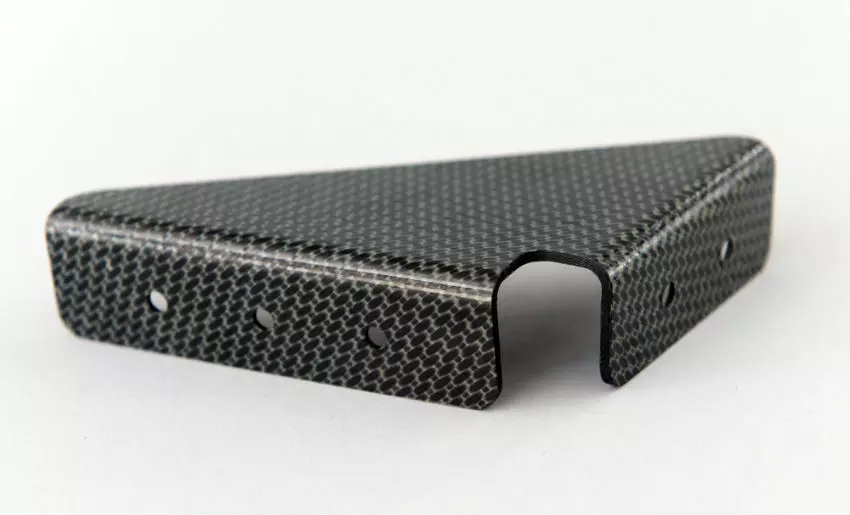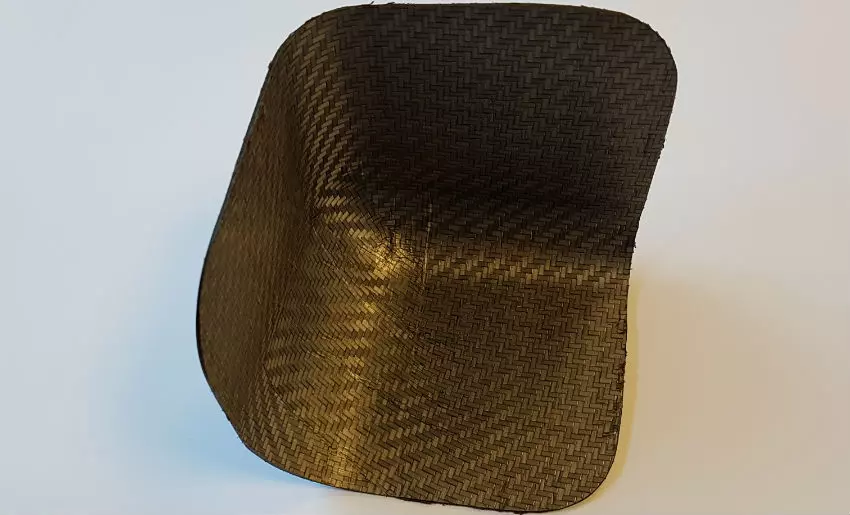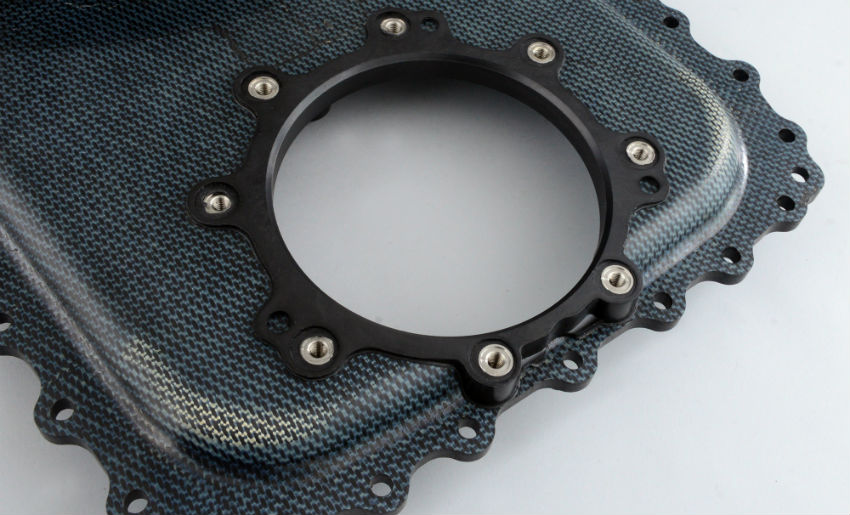 Our expertise :
Thermoplastic stamping and thermo-compression 55T-500T
Hybrid process Forming and overmoulding composites TP
Resin Transfer Molding (RTM) 250 ° C, 10 bar maximum
Composite forming (Licensed RocTool Technology with Induction Generator)
ROCTOOL® technology
The DEMGY uses the Roctool's technologies, a supplier of manufacturing solutions for plastic injection molding and composite molding. The two companies work closely together on the issues of optimizing and smoothing energy consumption and controlling machine investments.
Two adapted technologies are used in our manufacturing workshops:
3iTech® (Integrated Internal Induction Technologies), a medium-temperature technology that saves valuable time, performance and quality. The Group has five 300Kw presses and a 100 Kw injection press for the luggage business.

Light Induction Tooling (LIT ™) makes it possible to produce very large parts with very fast cycle times, with significant reductions in energy consumption. The Group is active in the sports, leisure and cosmetics sectors.
Roctool Induction Heater technology provides texture sets with a footprint replication rate of up to 90% (where conventional technology stops at 50%). remove surface defects of an injected part, to facilitate the filling of an impression and to reduce the material thicknesses (especially for high temperature polymers) as well as the cycle times for the implementation of the thermoplastic composites.
It is particularly well adapted to the needs and expectations of the aeronautical, aerospace and automotive industries.
It adapts to very complex formatting, while offering real productivity gains and competitiveness. Its speed of use makes it very well located in terms of energy consumption. It allows the realization of very clean, very aesthetic elements of decoration and surface finishing, suitable for the requirements of the cosmetics, luxury and luggage sectors.